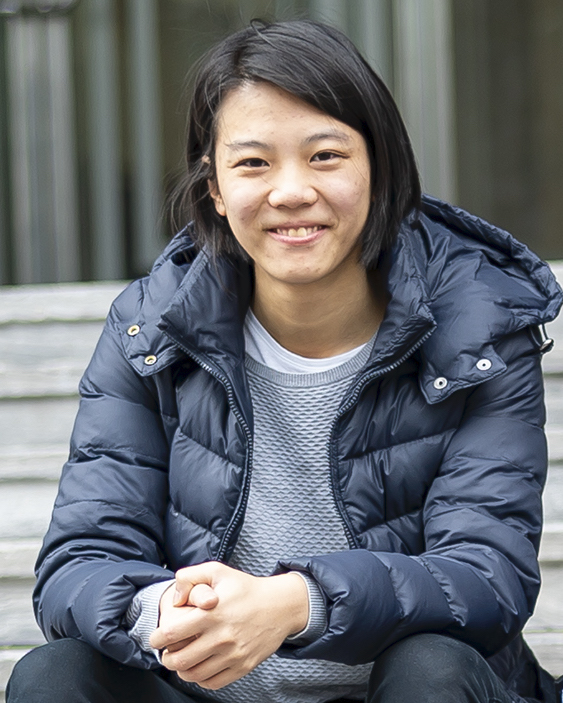 Personal Information:
Name: Ingrid Song, BSc.
Email: ingrid.song@gmx.at
Instagram: @ingridsong_
Member of Audio Engineering Society
---
Areas of interest:
Recording Music, Mixing, Mastering, Event Engineering, Videos, Editing, Photography
Previous Education:
– Bachelor's degree Mediatechnology (2016-2019)
– Master's degree Digital Media Production (since 2019)
Internships/Jobs:
Freelancer Audio Engineer (The Loft, B72, Austrian Center)
Production Engineer in Sound at ORF Ö1
Event Engineer, Multimedia Engineer for Bildungszentrum für chinesische Sprache in Wien
Filmeditor, Video-& Audiotechnolgy at Music Traveler GmbH.
Student Assistant and Studio Engineer at Audio department at FH St. Pölten
Society:
– Audio Engineering Society Member
-AES Student Section FH St. Pölten (Position: Secretary/ Treasurer
---
"Every song ends, but is that any reason not to enjoy the music" — Peyton Sawyer, OTH
---
Projektportfolio
Semester 1
Ö1 Intro – der kulturöffner
This project is a cooperation with Radio Ö1 and the FH St. Pölten. Peter Hackl-Lehner, Lukas Zeiler and I are producing, developing and designing the new Ö1 Club program that addressed young audiences (U30). Member at the Ö1 Intro get reduced tickets for different interesting culture events, like concerts, theater and exhibition all around Austrian. Further information at the Ö1 Intro website
The first program will be on air at 26. January at 17:55 and weekly there is going to be another common thread in our program.
Starting & End date: 04.09.2019 – 16.02.2020
Learnt Skills: Recording/Editing radio program; communication with organizer, broadcast editor, marketing
---
2 Semester
3D Spectrum Analyzer
The basic idea is: how can I represent audio visually? Many people can imagine something visually much better than purely auditory. Therefore, the project will not only be limited to a specific age group, but will appeal to anyone who has a hard time imagining audio.
The 3D Spectrum Analyzer is three-dimensional due to its design. So that everyone can see it visually. The LED strips are glued on a wooden panel and are connected with each other. The strips are divided into different frequency bands. If music is connected as an input signal, the LEDs light up in these frequency ranges.
The basic foundation to control the LED strips is the micro controller board Arduino (Elegoo uno R3). As software interface I use the Arduino IDE program.
Starting & End date: 06.01 – 19.02.2020
Learnt Skills: Arduino programming, electrical engineering
Procedure Audio Summer School 2020
As part of the workshop Procedural Audio Workshop of the Creative Media Summer School 2020- audio samples were 100% dispensed with and all sounds were created by Max MSP patches.
The video can be seen on the website of the AES Student Section.
---
Semester 3
Das Summen Wiens – Documentary in Dolby Atmos
"Das Summen Wiens" is a documentary about the relevance of bees in a big city. The project was created in cooperation with the Film & TV masterclass.
My job was to clean up all the interviews, Foley Recording, Sound Design and finally a final mix in Dolby Atmos (Stereo, 7.1.2 and Binaural). Here is the binaural mix of the documentary:
Dolby Atmos Mixing Trailer
Start & End Date: 14.09.2020 – 30.06.2021
Learnt Skills: Project Management, Set-Sound Engineer, Foley Recording, Sound Design, Audio Post-Pro, Dolby Atmos Mix
---
Semester 4
Spatial Audio Guide
We, the master class audio design, developed a document in which we are handling all of the most diverse spatial audio plugins and 3D audio processes.
The document contains a proposed workflow for Dolby Atmos, MPEG-H, dearVR, FLUX, SPARTA and IEM Plugin Suite, among others.
---
Working for ORF
---
Freelance Audio Engineer
---
Scientific Papers
Masterarbeit
Ein Musikstück, das in Surround Sound produziert wurde, ist immer noch zweidimensional, also in einer horizontalen Ebene. Immersive Audio dagegen fügt eine weitere Ebene hinzu, nämlich die vertikale. So entsteht bei einer Zuhörerin oder einem Zuhörer das Gefühl direkt in die Musikwelt einzutauchen und alles, um einen herum zu vergessen.
Diese Arbeit beschäftigt sich mit Mikrofonierungstechniken im 3D-Audiobereich. Die Definition von Mikrofonierung besagt, dass die gerechte Auswahl und Aufstellung von geeigneten Mikrofonen zur Auswahl von Schallquellen nützlich sind. Daher kann man sagen, dass es wichtig ist auch einen Einblick in die richtige Positionierung von Mikrofonen zu haben und welche Konfiguration für den jeweiligen Anwendungsfall die passende ist.
Denn jeder Mikrofontyp und jede Array-Anordnung hat Vor- und Nachteile und ist für gewisse Situationen besser geeignet als für andere.
Master thesis
A piece of music produced in surround sound is still two-dimensional and therefore in a horizontal plane. Immersive audio, on the other hand, gives you another level, namely the vertical. This gives a listener the feeling of immersing themselves into the music world and forgetting everything around them.
This thesis deals with the miking of 3D audio. The definition of miking is that the proper selection and placement of appropriate microphones is useful in selecting sound sources. Therefore, one can say that it is important to have an insight into the correct positioning of the microphone and which one is the right one for different use cases.
Because every microphone type and every array have advantages and disadvantages and is better suited for certain situations.
Bachelorarbeit II
Titel: Akustik der Violine
Untertitel: Das Rätsel der Klangfarbe
Abstract: Das Ziel dieser Arbeit ist es das Interesse an der Geigenbaukunst und der Klangqualität zu wecken. In diesem Zusammenhang wird ein Gesamtüberblick über die allgemeine Akustik gegeben. Anschließend gibt es einen Exkurs in die Welt der Geigenbaukunst. Hierbei wird das Leben der drei ausschlaggebendsten Vertreter der Cremoneser Schule beschrieben. Zum Schluss der Arbeit wurde mit Hilfe von Testpersonen und einem Audio Analyzer, die subjektive und objektive Hörempfindung miteinander verglichen.
Verfassungszeitraum: 01.12.2018 – 19.09.2019
Betreuung durch: FH-Prof. Dipl.-Ing. Franz Zotlöterer
Bachelor thesis II
Title: Acoustic the violin
Caption: The Mystery of timbre
Abstract: The goal of this thesis is to arouse interest in violin making and sound quality. In this context, a general overview of the general acoustics is given. Subsequently, there is an excursus into the world of the art of violin making. The life of the three most important representatives of the Cremones school is described here. At the end of the work, the subjective and objective hearing sensation was compared with the help of test persons and an audio analyzer.
Writing time: 01.12.2018 – 19.09.2019
Supervisor: FH-Prof. Dipl.-Ing. Franz Zotlöterer
Studioproduction (Bachelor)
Starting & End date: 09/2018 – 01/2019
Learnt Skills: Interview Recording, Transcribe, Mixing (Stereo & Surround 5.1), Livemixing, Microphony, Planning und organizing Recordings and events
Productions:
Radio documentary
Rock Band
Big Band
Christmas Party Event (Weißes Rauschen)
Surround 5.1
Goldenwire 2019 Category: Sound & Music
Winner project: Breathless – Vienna Big Band Unit; Team: Ingrid Song