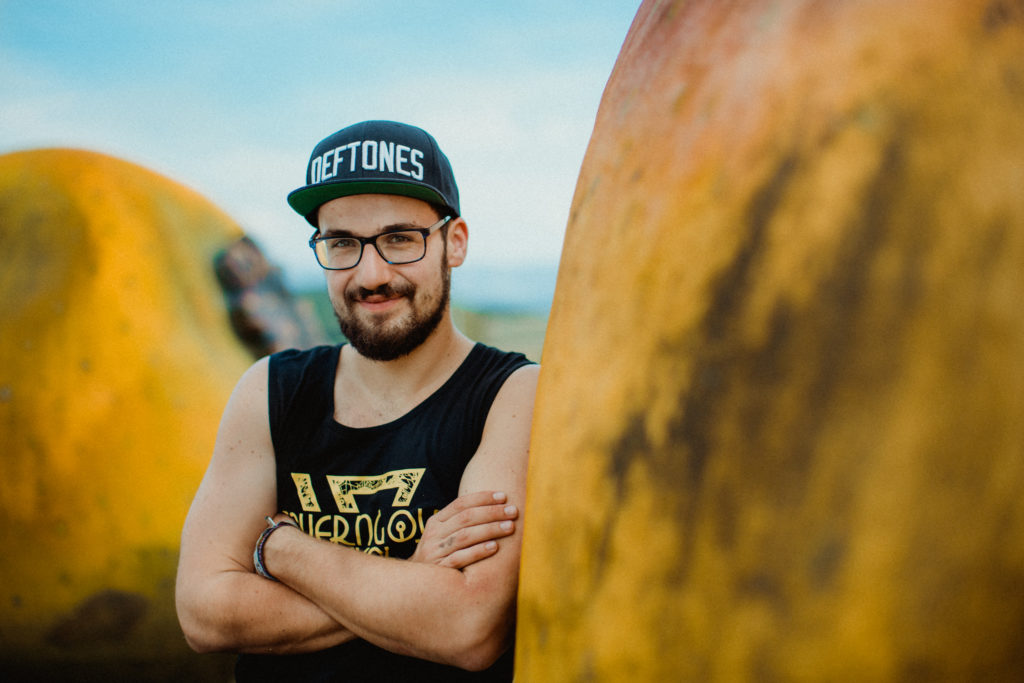 My name is Maximilian Treitler and I am an Amstetten based audio engineer, composer and musician.

In 2019 I finished my Bachelor's degree with a specification in Audio & Video.
Since 2015 I've been a an audio engineer at Graveyard Studio Amstetten and was part of numerous Album and EP production in the Genre of Rock, Punk & Metal.
My passion is playing the drums. I'm playing in numerous bands creating our own music as well as in cover bands playing weddings and parties of all kind.

1 Semester Project
No Drummer Drums – NDD
No Drummer Drums tries to create an unusual speaker. So called Exciters are used to set the drumheads of a drumset into swinging. So in other words the drumheads are used as the membrane.
Two different kinds of signals are used:
First NDD is used as a "drummer", which means percussive rhythms and sounds are used as the source signal.
Secondly it is used as a speaker consisting of a tweeter, midrange speaker & a woofer. The signal in this case is the Rock song "Inertia" by the Band Why Goats Why.

Software & Hardware used:
DAW : Ableton Live 9 Suite
Mixer: Behringer X32 Producer (serving as a interface and a mixer)
Amplification: Denon DN-A100 Hifi Stereo Amplifier
Exciter: Visaton EX60s, 8 Ohm
Drumset: Pearle Chad Smith Signature Drumset: Tom1: 12″, Tom 2: 14″ , Kickdrum: 20″
Drumheads: Remo Ambassador Coated