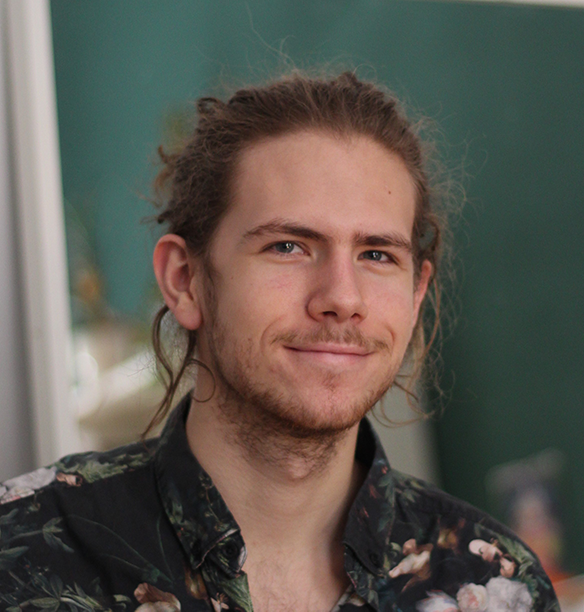 Workfield
Freelance Journalist / Feature Author / Podcaster
Overview
"Das Kaffeehaus der lauten Sprecher" – Speaker Installation – FH St.Pölten
In the audio installation, "Das Kaffeehaus der lauten Sprecher", the listener is transported in a cafe ambiente via 14 loudspeakers. Set up in an old coffee house we are dealing with two parallel conversations or stories, which are all connected in a larger story and a waitress tries to distract the listeners, she will go to the tables and wander through the conversations. With the help of Beatrix Mittermann, I did research on the topic of wealth distribution in Austria, but also on inheritance tax, euthanasia and on the topic of wage equalization.
I tried to incorporate these fact-based statistics and this knowledge into the problems of the society by making it as authentic as possible. Especially for the discussion of two multimillionaires, I had to use real quotes, because they seem the most authentic. And of course I also wanted to show that these people are a problem for the society. Because an unregulated market economy has the disadvantage that the distribution of wealth is limited to a small percentage of society. And that's why the facade of the coffee house and the entire radio play is a direct criticism to the unregulated market economy, but also to the austrian politicians.
Die Kegelbahn am Stephansdom
An Audiowalk with Echoes XYZ
With the audio walk "The bowling alley at St. Stephen's Cathedral" the listeners find themselves in a unique scenery. It is a game of skittles in St. Stephen's Cathedral, or rather the adaptation of a legend of it. With a new version, in which church and science, bowling for their achievements.

Is the church an old construct that is outdated and wrong nowadays? Yes and No. These and many other questions that concern our society today are discussed in the radio play "The Bowling Alley at St. Stephen's Cathedral" from the point of view of a priest and a scientist.

With the help of Echoes XYZ, they will be able to walk around throughout the radio play and experience the story in different spaces.
Summer School 2021
Audio Augmented Reality with Audiokinetic Wwise
A journey through time. With the help of Unity and Wwise, the workshop class Audio Augmented Reality with Audiokinetic Wwise will transform the Domplatz in St.Pölten, which is currently used as a parking lot, back to mediaeval times. The users expierence through headphones a historical life in a new splendor. Among other things, the medieval practices and realities of this time are translated into the present.